Ignatius Sancho's Friends and Family
On this page I aim to provide a little information about Ignatius Sancho's friends, family and acquaintances. The idea is not to replace more detailed biographies elsewhere, but just to briefly indicate who a particular person was, how they knew Sancho and what they were famous for, if anything. I do not intend to provide more than a paragraph for any person. If there is a particularly good website with more information about that person I have provided a link. Where there are several websites I have linked only to my favourite.
I have produced three lists of names. The first is Sancho's circle: people whom we think were personally known to Sancho, but with whom, as far as we know, he did not correspond. The second list is of his known correspondents. The third, and shortest, list is of Sancho's family. Scroll down to see the whole list, or click on the above links to jump directly to those categories.
My principal sources are:
The Dictionary of National Biography
Letters of the Late Ignatius Sancho: An African, ed. Vincent Carretta (London and New York: Penguin, 1998)
The Letters of Ignatius Sancho, ed. Paul Edwards and Polly Rewt (Edinburgh: Edinburgh University Press, 1994)
---
Sancho's Circle:
Sancho may have corresponded with some or all of these people, but if he did their correspondence was not preserved. Some of these people are listed as friends of Sancho's in Joseph Jekyll's Life of Ignatius Sancho. Others came forward after Sancho's death or mentioned Sancho in their own memoirs. Some are included because third parties mentioned their friendship with Sancho. A few people are included here because it seems likely that they would have known Sancho or because historians in the past believed that they knew Sancho.
Barber, Francis (c.1735-1801)
Barber was born a slave in Jamaica and was later brought to England. He became Samuel Johnson's valet in 1752 and in 1767-72 Johnson sent him to grammar school at a cost of £300. Barber outlived Johnson and ended his days as a school teacher. There is no direct evidence that Sancho and Barber were acquainted, but it seems probable.

Brudenell, George: see Montagu, George, 1st Duke of the Second Creation.

Bunbury, Sir Charles (1740-1821)
The baronet had a country estate in Suffolk, and a London town house close to that owned by the Montagus. A number of Sancho's friends were employed by Sir Charles Bunbury, and it is probable that Sancho became acquainted with Bunbury's servants when they were his neighbours. Bunbury was one of Samuel Johnson's Literary Club.

Cosway, Richard (1740-1821)
The painter, famous for his portraits, especially his miniatures. He lived in Westminster, close to Sancho, and his African servant, Ottobah Cugoano, became well known as an African writer in the 1780s. There is no evidence that Cosway and Sancho were acquainted, but it is probable.

Cugoano, Ottobah (fl. 1780s).
Also known as John Stuart, Cugoano, the author of Thoughts and Sentiments on the Evil of Slavery (1787) became a slave after being kidnapped from what is now Ghana. As a free servant in England he worked for the painter Richard Cosway. There is no direct evidence that he knew Sancho, but as a literate African living close to Sancho it would seem likely that they were acquainted.


Cumberland, George (1754-1848).
An aspiring author, brother of the more famous Richard Cumberland, the playwright. George Cumberland recounted in a letter written in 1779 to his brother that he counted upon Sancho's critical acumen and thought it 'proper to buy all my Tea and Sugar of him'. It seems that George Cumberland visited Sancho regularly, although there is no evidence that Richard Cumberland was a friend.

Don Gregorio de Molleda y Clerque (1692-1756). Bishop of Cartegena (in present-day Colombia). The bishop baptised the infant Sancho in 1729 or 1730. Sancho, later a staunch Anglican who toyed with Methodism, was thus baptised a Catholic, and presumably named after Ignatius Loyala (1491-1556), the founder of the Jesuits.

Douglas, Catherine, see: Hyde, Catherine, Duchess of Queensbury.

Equiano, Olaudah (c.1745-1797).
Also known as Gustavus Vassa, Equiano, the author of The Interesting Narrative of the Life of Olaudah Equiano, became a slave after being kidnapped from what is now Nigeria. After an 'interesting' career at sea he bought his own freedom and later came to England where he became the foremost Black campaigner for the abolition of slavery, and de facto leader of the London Black community. There is no direct evidence that he was acquainted with Sancho, despite the efforts of many historians to find a link, but it would seem likely that Equiano and Sancho knew one another.


Gainsborough, Thomas (1727-1788).
The painter, perhaps the greatest British painter of the eighteenth century. Resided at Bath from 1760-1774 during which time he painted the portrait of Ignatius Sancho which is now at the The National Gallery of Canada. Other than having painted Sancho's portrait at Bath, at which time he also painted Sancho's employers, the Duke and Duchess of Montagu, there is no evidence that Sancho and Gainsborough were friends, although clearly they had met when the portrait was painted.

Garrick, David (1717-1779).
The actor, generally recognised as the greatest actor of the eighteenth century. Jekyll tells us that Sancho spent his 'last shilling' watching Garrick in the role of Richard III. Later Jekyll says that Garrick was 'well acquainted' with Sancho. It seems likely that Sancho's abortive stage career involved Garrick, but other than Jekyll's short comment we cannot prove this.

George III
It is unlikely indeed that Sancho met the king of England, but, as butler to the courtier George Brudenell Montagu, it is not inconceivable. Sancho does not anywhere allude to such a meeting, but he was clearly a staunch supporter of the monarchy, and a fierce British patriot.

Hogarth, William (1697-1764).
The painter, engraver and political cartoonist was thought in the nineteenth century to have used Sancho as the model for his work Taste in High Life. This is now considered doubtful and it seems unlikely that Hogarth and Sancho ever actually met.

Hyde, Catherine, Duchess of Queensbury (d.1777)
'An eccentric woman of fashion' according to the DNB. She was a friend of Pope, Swift and Congreve, amongst others. According to Jekyll she 'pressed forward to serve' Sancho. Her husband subscribed to the Letters.

Jekyll, Joseph (c.1753-1837)
Jekyll produced the only contemporary biography of Sancho. Jekyll was a young lawyer while Sancho was alive, but went on to become a member of parliament and then Solicitor-General. There is no direct evidence that Jekyll and Sancho were acquainted.


Johnson, Samuel (1709-1784)
The poet, critic, biographer and lexicographer, Johnson was one of the great figures of eighteenth-century literary London. According to a hand-written note in Jekyll's own copy of Sancho's Letters, Johnson had 'promised to write the Life of Ignatius Sancho, which afterwards he neglected to do'. It is not clear if Sancho and Johnson were personally acquainted but it is quite possible, especially when we consider the number of friends which we know they had in common.

Knight, Richard Payne (1750-1824)
The numismatist (a collector of coins and medals) and antiquary. One of Sancho's circle.

Legge, ladies Elizabeth, Susanna, and Barbara.
Three unmarried sisters, relatives of the Earl of Dartmouth resident at Blackheath (near Greenwich), who have been suggested by Ann Dingsdale as the 'maiden sisters' who were Sancho's 'owners' in his childhood.

Montagu, George Brudenell (1712-1790) 1st Duke of the Second Creation, and 4th earl of Cardigan.
Courtier. Born George Brudenell, he married Mary Montagu, daughter of John Montagu, and on the latter's death took the name of Montagu. He was Governor to the Prince of Wales and Master of the Horse, amongst other ceremonial appointments. He employed Sancho as a butler, and later enabled him to establish the shop in Westminster where Sancho spent his last days, and wrote most of his published letters.

Montagu, Mary (1689-1751) Duchess of Montagu
Born Lady Mary Churchill, she was the youngest daughter of John Churchill, 1st duke of Marlborough, and wife of John Montagu. Sancho sought her protection in 1751, and, after an initial 'reproof', was employed by her as a butler. She left him seventy pounds in her will, and an annuity of thirty.

Montagu, Mary (1711-1775) Duchess of Montagu.
Youngest daughter of John Montagu, and husband of George Brudenell, who adopted her name in order to succeed to the dukedom.

Montagu: John (1688?-1749) 2nd Duke of Montagu.
Courtier, soldier, and failed plantation owner. An early anti-racist, Montagu conducted several 'experiments' to prove that Africans were as capable of education as Europeans. He enabled the free black Jamaican, Francis Williams, to attend Cambridge University, and played a part in the manumission and repatriation of Job Ben Solomon, an African Muslim scholar. He was a neighbour of Sancho's 'owners' in Greenwich, and encouraged the young Sancho to read by lending him books.

Mortimer, John Hamilton (1741-1779)
The painter, known for his historical scenes. He was elected a fellow of the Royal Academy in 1779, a year before Sancho's death. According to several sources he was a close friend of Sancho's and often came to visit him at his shop where Sancho offered criticism and advice on his work.

Nollekens, Joseph (1737-1823)
The sculptor. Produced famous busts of Garrick and Sterne, both friends of Sancho and, according to Smith, personally delivered a bust of Sterne to Sancho in 1780. He was also a friend of Johnson's, strengthening the theory that Johnson and Sancho were acquainted.

Seymour, Elizabeth, Duchess of Northumberland (1716-1776)
According to Jekyll she 'pressed forward to serve' Sancho. Her husband subscribed to the Letters.

Smith, John Thomas (1766-1833)
The antiquary and keeper of prints and drawings at the British Museum (after 1816). He became a student of Nollekens in 1778, at the age of 12, and in his biography of Nollekens (1828) he describes a visit to Sancho's shop during the Gordon riots of 1780. Smith would have been just 14 years old when he visited Sancho's shop.

Williams, Francis (c.1700-c.1770).
Francis was born of free black parents in Jamaica, and was educated at Cambridge University at the duke of Montagu's expense. He returned to Jamaica to run a school, and so it seems unlikely that he and Sancho ever met. However, Carretta points out that in 1758 Sancho was one of the witnesses at the marriage of a Francis Williams of Holborn to Anne Moore of Richmond. Even if this was another Francis Williams, Sancho was no doubt aware of Williams's existence, particularly because of their mutual relationship with the duke of Montagu.
---
Friends, acquaintances, and others who are addressed in The Letters of Ignatius Sancho:
Here I offer only the briefest biography of Sancho's correspondents. More detailed information can be found in Carretta's edition of The Letters.
Braithwaite, Daniel (1731-1817)
Clerk to the Postmaster General, and a friend of Johnson. In December 1779 Braithwaite turned down Sancho's request to have a post office situated at his shop.

Browne, Charles (c.1733-1809)
Steward to Sir Charles Bunbury. Sancho wrote to him in 1775 to recommend a young African who was looking for employment. Another of Sancho's letters to Browne might actually have been addressed to Charles Browne junior.

Cocksedge, Margaret
A personal friend of Sancho's, later Lady Bunbury (she married Sir Charles Bunbury in 1805). Sancho's letters to her are familiar, and, on occasion, flirtatious.

Crewe, Frances (1759-11 Jan 1834)
Probably the Frances Crewe of the Cheshire family who, on 5 March 1782, married John Phillips, later a surgeon to George IV. Crewe corresponded on several occasions with Sancho, and in 1782 collected and edited Sancho's letters, declaring her intention to be 'the desire of shewing that an untutored African may possess abilities equal to an European; and the still superior motive, of wishing to serve his worthy family'.

Fisher, Jabez (1717-1806)
A resident of Philadelphia (Pennsylvania, USA - but at that time a British colony), possibly a Quaker, who sent Sancho several early anti-slavery works, including those by Anthony Benezet and Granville Sharp. He also seems to have introduced Sancho to the poems of Phillis Wheatley.

Ireland, John (d. 1808)
A London watchmaker and printseller, a fan of Laurence Sterne, who appears to have been a close friend of Sancho. A comment in Ireland's edition of Hogarth's prints (London, 1791) appears to be the origin of the (mistaken) story that Sancho modelled for Hogarth.

Ireland, Mary
The wife of John Ireland.

Kisbee, James
A servant in the Montagu household. Sancho wrote him several letters, by the tone of which, we can guess that Kisbee was a young man in the 1770s.

Leach, Lydia
Nothing is known about this 'pretty young woman', beyond what is found in Sancho's letters. Sancho wrote many letters to her, particularly in 1775. She was William Sancho's Godmother.

Lincoln, Charles
An African musician, born in the Caribbean island of St Kitt's. Mentioned in several letters, Sancho writes to him twice.

Meheux, John (1749?-1839)
One of Sancho's closest friends, and the recipient of many of his letters. Meheux was a clerk in the Board of Control (also known as the India Board). He was also an amateur artist, and many of Sancho's letters to him refer to his artistic productions.

Norford, William (1715-1793)
A doctor and celebrated medical writer. Sancho was one of his patients.

Osborne, John
Sancho's brother-in-law.

Osborne, Mrs
Sancho's sister-in-law, wife of John Osborne.

Rack, Edmund (1735?-1787)
Rack, apparently a Quaker, wrote to Sancho in 1779 asking if he could include some of Sancho's letters in a forthcoming collection. Sancho agreed, but the book appears not to have been produced.

Rush, Roger
Clerk of the Course at Newmarket race course, and another servant of Sir Charles Bunbury.

Simon, Mr
Possibly another servant in the Bunbury household.

Soubise, Julius (1754-1798)
An African, brought to England from St Kitt's at the age of ten. He became a favourite of Catherine Hyde, Duchess of Queensbury, who subsidised his extravagant lifestyle. Soubise was always a womaniser, and in 1777 fled to India after raping one of the duchess's maids. He was familiar in satirical prints and writing as a fop. Sancho writes several times to him advising him to reform, but the advice went unheeded.

Spink, John (1729-1794)
A wealthy draper and banker from Bury in Suffolk with whom Sancho regularly corresponded. Sancho's famous letters describing the Gordon Riots are addressed to Spink.

Sterne, Laurence (1713-1768)
The novelist. Sterne is now principally remembered for The Life and Opinions of Tristram Shandy (1759-67) and A Sentimental Journey Through France and Italy (1768). In his lifetime he was also well known for The Sermons of Mr. Yorick, which inspired Sancho to write to him. His correspondence, published posthumously in 1775, contained Sancho's famous letter of 1766 (and Sterne's reply), and thus brought Sancho into the public eye for the first time. Sterne and Sancho were more than mere correspondents, being personally acquainted, and Sterne sought Sancho's influence with the Montagu family (to which he was related by marriage). Their relationship was, it seems, an equal one, with Sancho sometimes having the upper hand.


Stevenson, Seth Ellis
Sancho wrote to Rev. Stevenson in 1779.

Stevenson, William (1741-1821)
A printer, journalist, and bookseller from Norwich, proprietor of The Norfolk Chronicle. He had studied under Sir Joshua Reynolds, and ran a drawing academy at Norwich. Sancho wrote to him regularly.

Wingrave, Jack
The son of John Wingrave. He spent time in India during the 1770s.


Wingrave, John (1729-1807)
A London bookbinder amd bookseller. Sancho wrote several letters to him, and to his wife and son.

Young, Edward (1689-1773)
The Bath King of Arms, an important heraldic position. Sancho wrote a formal letter to him in 1770 to inform him of the death of Lord Monthermer, son of the Duke of Montagu.
---
The Sancho Family
The 'roots of a family tree' for the Sancho family are set out in an appendix to the Edwards and Rewt edition of the Letters (1994). These refer largely to research carried out by John Gurnett. The family tree provides a unique insight into the life of a Black British family in eighteenth-century London. Refinements and further details are provided by Carretta. I provide a synopsis here.
Parents:

Ignatius (1729-1780): father of the family and subject of this website.

Anne (1733-1817): mother of the family. Anne Sancho, née Osborne, married Charles Ignatius Sancho on 17 December 1758 in St. Margaret's Church, Westminster. According to Jekyll she was 'a very deserving woman of West-Indian origin.'

Children

Frances Joanna (1761-1815)

Ann Alice (1763-1805)

Elizabeth Bruce (1766-1837)

Jonathan William (1768-1770)

Lydia (1771-1776)

Katherine Margaret (1773-1779)

William Leach Osborne (1775-1810). William transformed the family shop in Westminster into a printing and publishing venture. In 1803 he published the fifth edition of Sancho's Letters.
---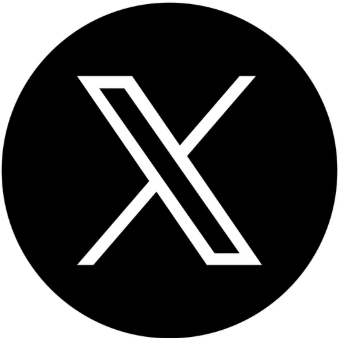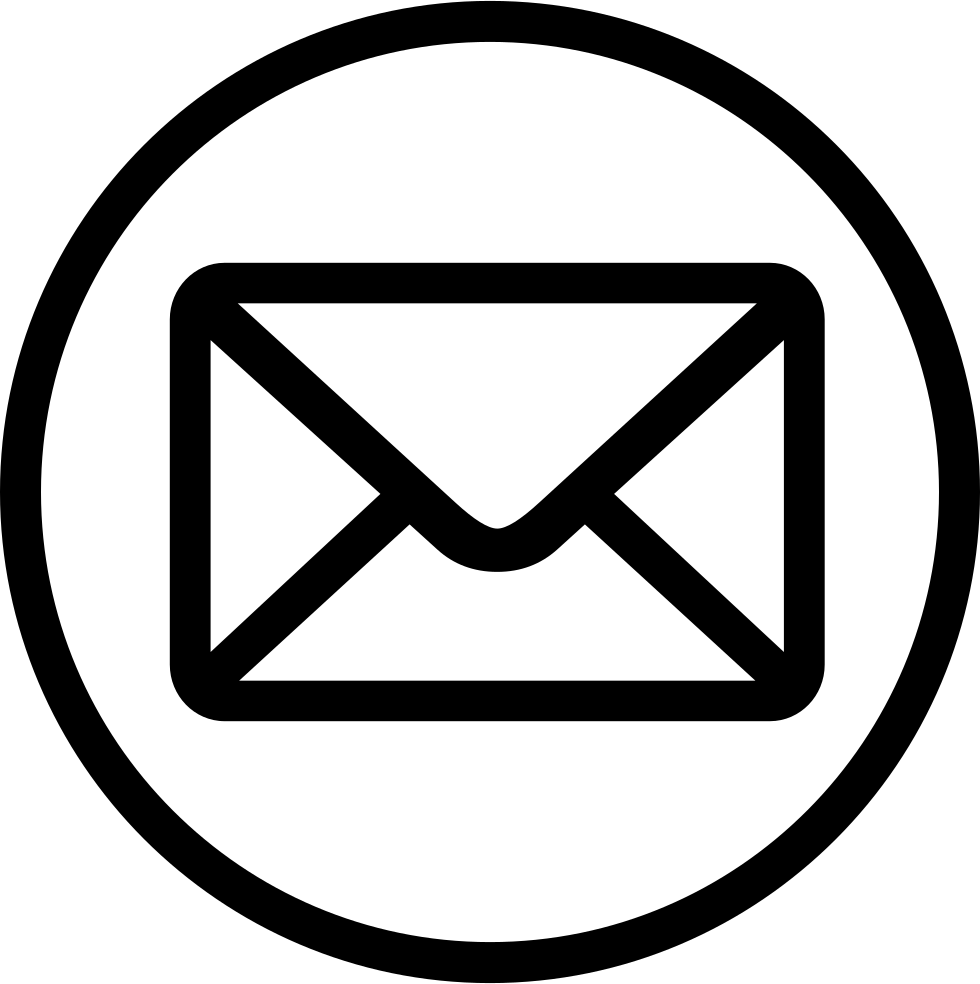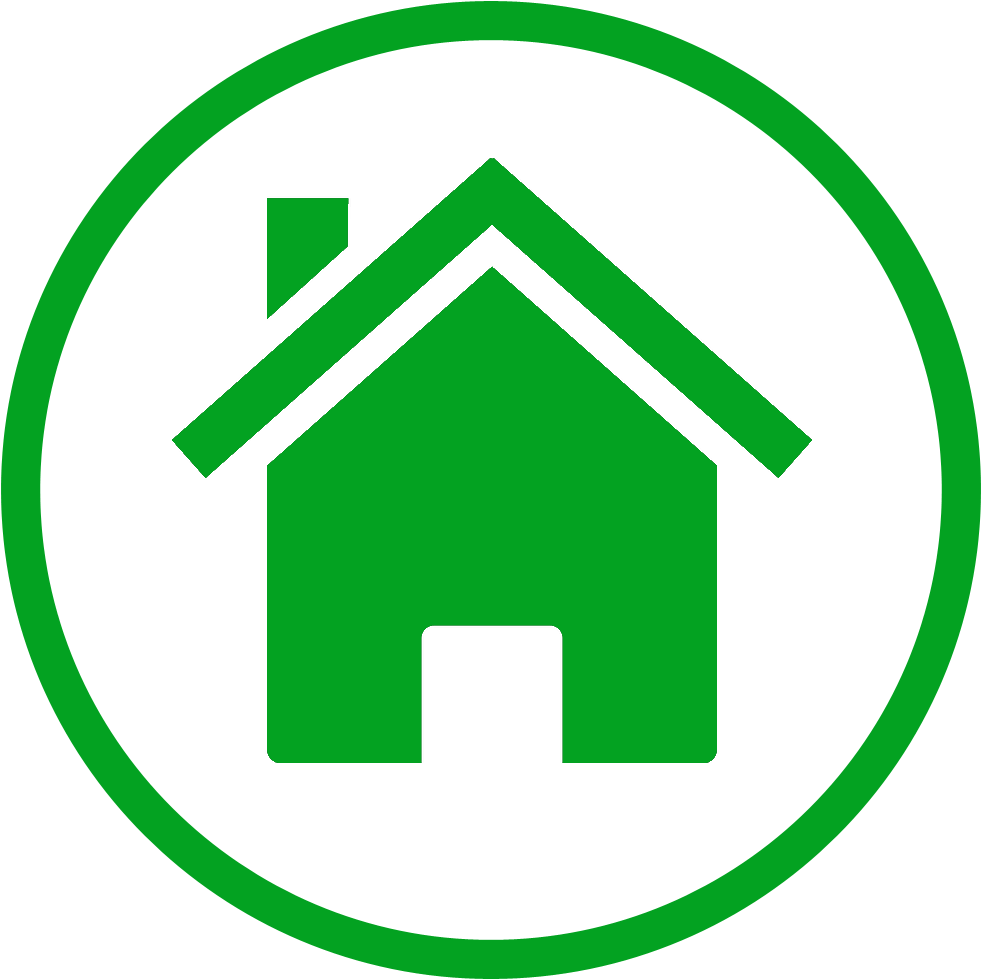 ---